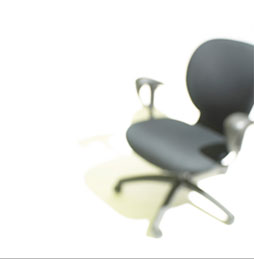 Vision Virtual Tour is a division of Vision Design, a Canadian-owned company based in Hamilton, Ontario. Vision Design provides complete solutions in web design and development, and graphic design (including printing).

Founded by a team of professionals with years of experience in information technology, Vision Design is committed to helping businesses, organizations, and individuals establish their presence on the World Wide Web and realize the benefits from it.
Our Vision Design team consists of experienced website designers, graphic designers, software/database developers, search engine specialists, and content writers. With our professionalism and expertise, we believe we are capable of handling projects of any sizes that are web or graphic related. We invite you to visit our online portfolio to view some of the projects that we have successfully developed.

The following is a complete list of services that we provide:


Web Design & Solutions
- Complete website design and development
- Domain name registration
- Website hosting

Internet Marketing
Complete Internet marketing solutions, including
- Market and keyword research
- Page optimization and search engine submission

Graphic Design
- Design of corporate logo, business card, brochure, flyer, and any other desktop publishing and promotional print material
- Printing and delivery

Multimedia Design
- Corporate presentation, design of business card CD and promotional CD-Rom, 360° virtual tour, etc.

Software Development
- Database development, E-Commerce, and any other web applications

For more information, please visit Vision Design at www.vision-design.net.
Coverage Areas

Vision Virtual Tour provides 360° virtual tour services to the following areas in Ontario; Toronto, Richmond Hill, Markham, Vaughan, Pickering, Ajax, Bolton, Brampton, Mississauga, Oakville, Georgetown, Halton Hills, Milton, Flamboro Centre, Burlington, Hamilton, Dundas, Ancaster, Stoney Creek, Grimsby, Lincoln, St. Catharines, Welland, Niagara Falls, Cambridge, and Brandford. For other areas in Ontario, please call for special request.


w w w . v i s i o n v i r t u a l t o u r . n e t
---
Partners:
Ontario Hazardous Waste | Home Builders Hamilton | Respect & Civility In The Workplace | Aanteater Wildlife Removal | Things To Do In Niagara Falls | 1 Of A Kind Painters | Ontario College of Health | Kitchen Cabinets Oakville | Industrial Painting | Markham Wildlife Removal | Kitchen Renovations Oakville | Hamilton Home Renovations | Bayridge Teen Counselling | Toronto Pest Control | Industrial Painters Oshawa | Process Serving Brampton | Corporate Clicks