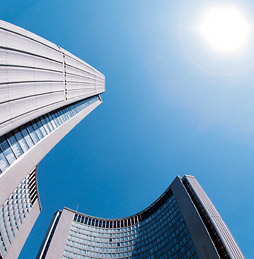 Vision Virtual Tour
37 Cathcart Street, Hamilton, Ontario L8R 1M4
Telephone: 905.297.1677, Toll Free: 1.866.557.9514
Fax: 905.297.1678

Email:


Website: w w w . v i s i o n v i r t u a l t o u r . n e t
ONLINE CONTACT FORM
Privacy Policy: Information given in this form is for communication purposes only and will not be shared or disclosed to a third party without your consent.

Coverage Areas
Vision Virtual Tour provides 360° Virtual Tour services to the following areas in Ontario; Toronto, Richmond Hill, Markham, Vaughan, Pickering, Ajax, Bolton, Brampton, Mississauga, Oakville, Georgetown, Halton Hills, Milton, Flamboro Centre, Burlington, Hamilton, Dundas, Ancaster, Stoney Creek, Grimsby, Lincoln, St. Catharines, Welland, Niagara Falls, Cambridge, and Brandford. For other areas in Ontario, please call for special request.
w w w . v i s i o n v i r t u a l t o u r . n e t
---
Partners:
Ontario Hazardous Waste | Home Builders Hamilton | Respect & Civility In The Workplace | Aanteater Wildlife Removal | Things To Do In Niagara Falls | 1 Of A Kind Painters | Ontario College of Health | Kitchen Cabinets Oakville | Industrial Painting | Markham Wildlife Removal | Kitchen Renovations Oakville | Hamilton Home Renovations | Bayridge Teen Counselling | Toronto Pest Control | Industrial Painters Oshawa | Process Serving Brampton | Corporate Clicks